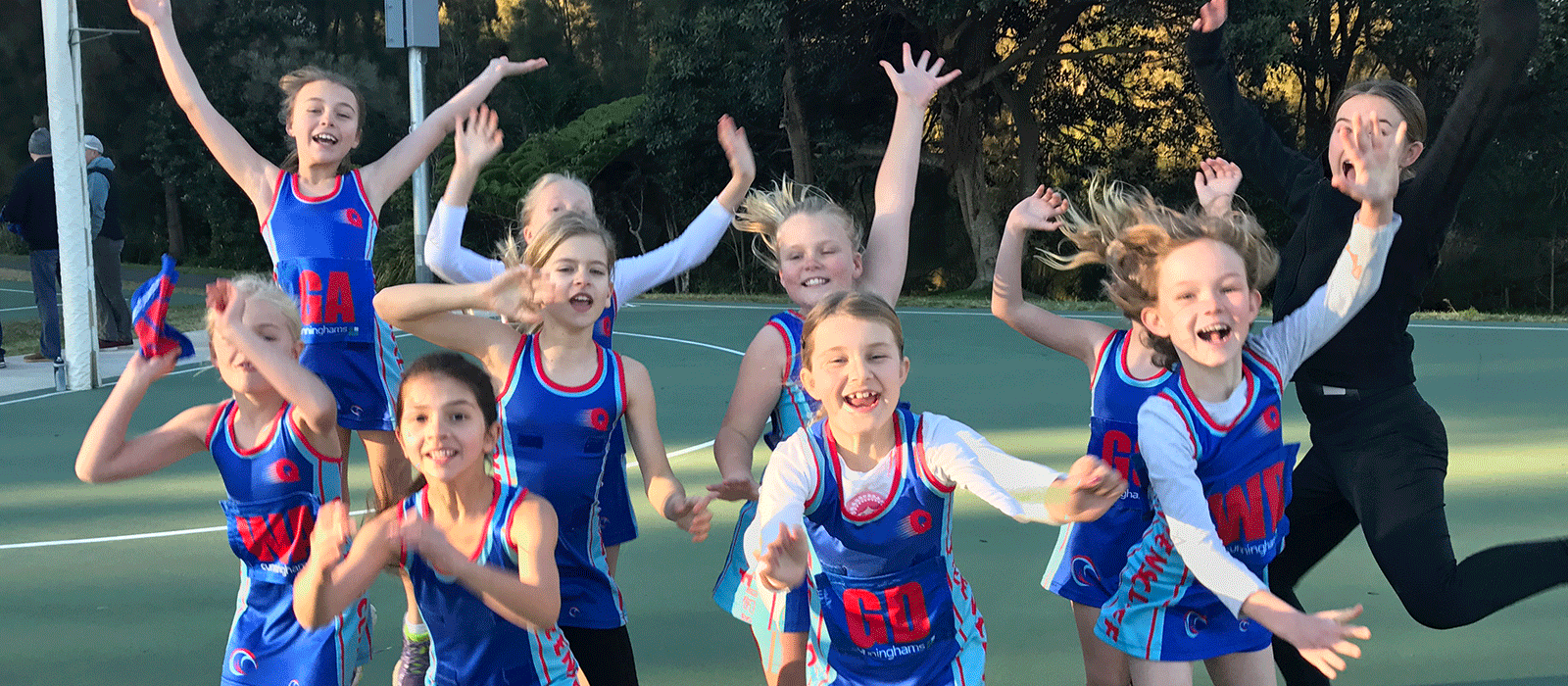 Queenscliff Netball Club 2019 – U12 Teams
Thank you to all players for their efforts and time this week during our Trials. The following teams are our 2019 U12 Teams.
If you would be interested in Coaching or Managing your daughter's team we would be grateful. Please contact Fiona Pearse at Secretary@queenscliffnetball.asn.au
Coaches & Managers will be in contact as soon as allocated.
| | |
| --- | --- |
| Hills, Sarah | U12-1 |
| Di Staso, Eva | U12-1 |
| Pentecost, Ashley | U12-1 |
| Patterson, Remmi | U12-1 |
| Andrews, Evelyn | U12-1 |
| Gremmo, Aisha | U12-1 |
| Edwards, Bronte | U12-1 |
| Smith, Amelia | U12-1 |
| Tamale, Le'Anette | U12-1 |
| | |
| Fraser, Evie | U12-2 |
| Prendergast, Mia | U12-2 |
| Heraghty, Erin | U12-2 |
| Anderson, Victoria | U12-2 |
| Schefferlie, Daisy | U12-2 |
| Gee, Sophia | U12-2 |
| Hardaker, Teagan | U12-2 |
| Edwards, Holly | U12-2 |
| Wrightson, Lucinda | U12-2 |
| | |
| Sanders, Cali | U12-3 |
| Clarke, Ava-Lauren | U12-3 |
| Archer, Ruby | U12-3 |
| Dodson, Marli | U12-3 |
| Lavis, Isabelle | U12-3 |
| Barton, Catherine | U12-3 |
| Williams, Heidi | U12-3 |
| Crawford, Kayla | U12-3 |
| Thompson, Saskia | U12-3 |
| Ferreyra, Francisca | U12-3 |
| | |
| Duffy, Hannah | U12-4 |
| Steele, Hannah | U12-4 |
| McNamee, Zara | U12-4 |
| James, Katelyn | U12-4 |
| Fisher, Caitlin | U12-4 |
| Greville, Rosa | U12-4 |
| Ball, Georgia | U12-4 |
| Cason, Jayla | U12-4 |
| Carter, Amelie | U12-4 |
| Hughes, Bonnie | U12-4 |